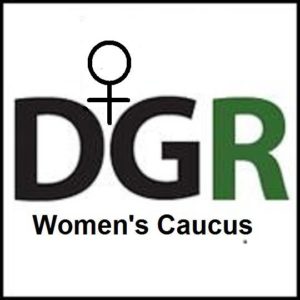 There are many branches of feminism. Radical feminism takes aim at the root cause of the crisis facing women: the system of violence that keeps people divided by sex with a dominant class (men) and an oppressed class (women).
This system of violence is called patriarchy, and over the past two thousand years it has come to rule most of the world. Patriarchal civilization is based on exploiting and consuming women, living communities, and the earth itself.
Radical feminists seek to liberate all women from oppression. We side with women resisting male violence in all its forms, including rape, pornography, prostitution, female infanticide, and forced birth. We are dismantling misogyny (hatred of women), biophobia (fear and hatred of nature), and lesbophobia (fear and hatred of lesbians).
Radical feminists in Deep Green Resistance are committed to overturning this brutal patriarchal culture in defense of the earth, the source of life; and our sisters, women around the world.