My experiences show that a woman doesn't choose prostitution. She is choosing survival. Prostitution isn't a choice. It is the absence of choice. Nobody makes the choice to be poor, low caste, or female. Society and individuals take advantage of this lack of choice.
Language is politics. I use the term 'prostituted woman.' People wonder, 'Who prostituted her?' The system of inequality is what prostitutes women and girls.
–Rachira Gupta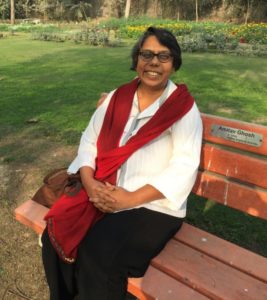 Ruchira Gupta is the Founder and President of Apne Aap Women Worldwide – a grassroots organization in India working to end sex trafficking by increasing choices for at-risk girls and women. She has striven over her 25 year career to highlight the link between trafficking and prostitution laws, and to lobby policy makers to shift blame from victims to perpetrators.
Read more about our views on prostitution on the Deep Green Resistance News Service.